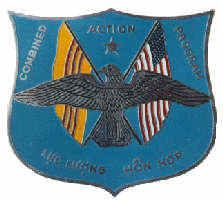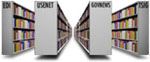 2nd Combined Action Group Bibliography:
Books and articles written exclusively about the Marines who served in the Delta CAP Units, 2nd CAG, III MAF in Vietnam.
William R. Corson, The Betrayal. New York, N. Y.: Ace Books, Inc. with W. W. Norton & Co., Inc., 1968.
Glen D. Edwards, Vietnam the War Within. Mile End, South Australia: Newstyle Printing Company Pty. Ltd., 1992.
Rick Eilert, For Self and Country. New York, N. Y.: William Morrow and Company, 1983.
NOTE:
FOR AN EXTENSIVE BIBLIOGRAPHY OF LITERATURE ON THE U. S. MARINES SERVING WITH CAP UNITS IN VIETNAM GO TO THE CAP MARINE WEBSITE OR: http://metalab.unc.edu/pub/academic/history/marshall/military/mil_hist_inst/v/viet7a.asc
ALSO, THE VIETNAM WAR BIBLIOGRAPHY: In The Villages: http://hubcap.clemson.edu/~eemoise/villages.html

ANY NEWSPAPER ARTICLES ABOUT THE INDIVIDUAL DELTA CAP MARINES WILL BE FOUND IN THIS BIBLIOGRAPHY. BOOKS THAT MENTION THESE MARINES OR ARE ABOUT THEM WILL ALSO BE FOUND IN THIS SECTION.

stovedup@hit.net TO ADD PRINTED MATERIALS TO THIS BIBLIOGRAPHY.