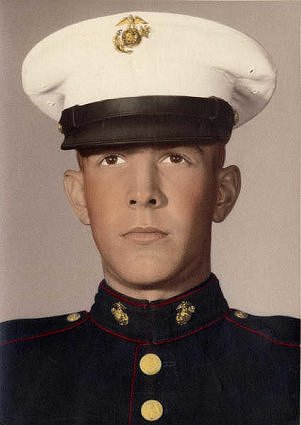 STEVE MARKLEY BOOT CAMP MCRD, 1966.
WERE WE EVEN THAT YOUNG?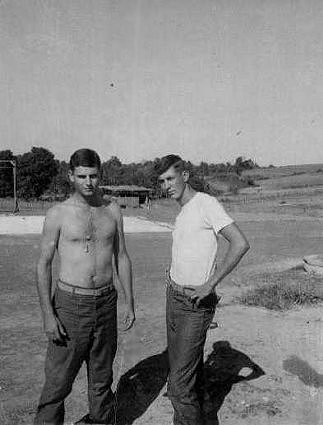 DACE SMITH AND STEVE ON HILL 34, WHILE SERVING
WITH 1ST ANTI-TANK BATTALION, 1967.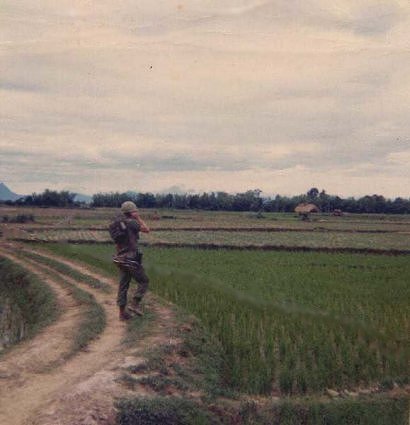 STEVE HUMPING RADIO ON PATROL, SONG CAU DO RIVER VALLEY, 1967.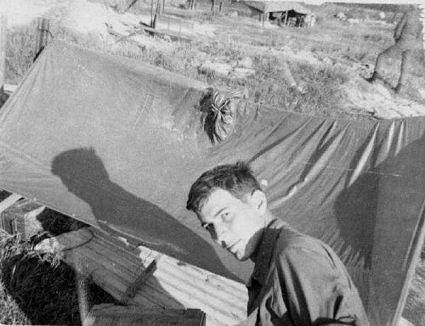 STEVE'S FIRST HOME AT CAP DELTA 4, SEPTEMBER 1967.
FIVE STAR ACCOMMODATIONS DON'T YOU THINK.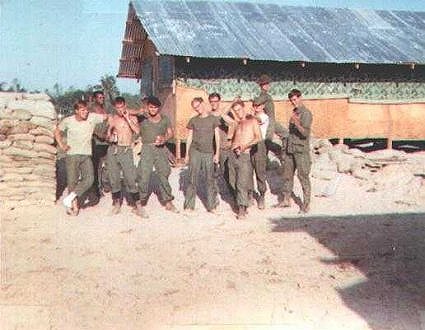 DELTA 4 MARINES, DECEMBER 1967, STEVE IS ON THE FAR RIGHT.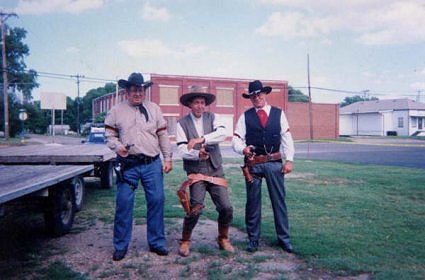 STEVE NEVER WAS TOO QUICK ON THE DRAW..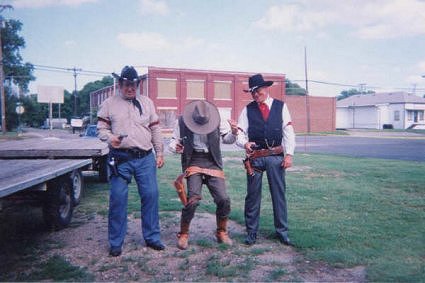 BUT...HERE HE LOOSES HIS GUN BELT DURING A QUICK DRAW CONTEST .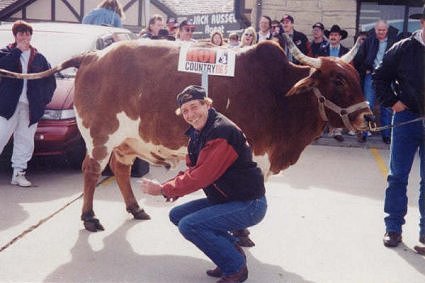 HE ISN'T MUCH OF A COWBOY EITHER...SEEN HERE TRYING
TO MILK A BULL DURING ONE OF THE RADIO STATIONS
PROMOTIONS CALLED 'BOVINE BINGO'...USE YOUR IMAGINATION.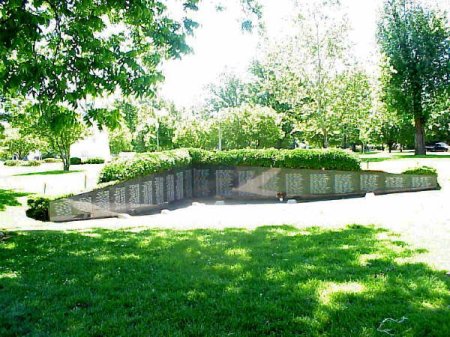 THE KANSAS VIETNAM VETERANS WAR MEMORIAL IN WINFIELD, KANSAS