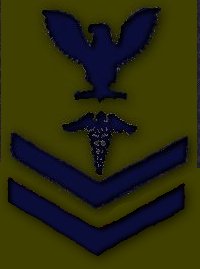 THIS SECTION WILL BE DEDICATED TO THE CORPSMEN WE SERVED WITH AND THEIR STORIES. FROM THE MINOR BLISTER TO THE MAJOR WOUND THEY TOOK CARE OF US. THEY ALSO PROVIDED MEDICAL CARE FOR THE VIETNAMESE VILLAGERS. THEY PASSED OUT BANDAIDS TO THE VILLAGE KIDS AND ON OCCASION HELPED IN THE DELIVERY OF THOSE KIDS.



'DOC' JOHN NEWMAN
THE ENTIRE TIME I WAS AT DELTA 4, FROM MID SEPTEMBER 1967 UNTIL JANUARY 19, 1968, HM2 'DOC' JOHN NEWMAN WAS OUR CORPSMAN. HE HAD TO BE ORDERED NOT TO GO ON NIGHT PATROLS WITH US. RATHER THAN SEND MARINES OUT AT NIGHT WITHOUT ANY EMERGENCY MEDICAL HELP HE TRAINED THE SQUAD LEADERS AND GAVE THEM MORPHIN AND THE MINIMUM IN DRESSINGS TO TAKE ALONG ON PATROL.
'DOC' JOHN HELD REGULAR MED-CAPS IN THE VILLAGES AND OFTEN MADE 'HOUSE CALLS'. ONE DAY ONE OF THE VILLAGERS CAME TO THE COMPOUND IN A PANIC. HIS WIFE WAS HAVING TROUBLE DELIVERING HER BABY AND HE NEEDED THE 'BAC SI'. 'DOC' GRABBED HIS BAG AND A MARINE WHO WAS ALSO A FARM KID AND HAD DELIVERED CALVES AND THEY HEADED FOR THE VILLAGE.
ABOUT TWO HOURS LATER A BOUNCING BABY WAS DELIVERED BY TWO FARM BOYS WHOSE ONLY PREVIOUS EXPERIENCE WAS IN DELIVERING CALVES. 'DOC'S STATUS IN THE VILLAGE REACHED AN ALL TIME HIGH AFTER THAT EVENT.
WHEN I WAS WOUNDED I ONLY NEEDED TO YELL, "JOHN! ...JOHN!" A FEW TIMES AND HE WAS THERE TRYING TO GET THE BLEEDING STOPPED AND MAKE ME COMFORTABLE. WE HAD AGREED LONG BEFORE THAT YELLING "CORPSMAN, WOULD ONLY MAKE HIM A TARGET". HE WAS ONE OF THE LAST PEOPLE I SAW WHEN THE HELICOPTER LIFTED OFF.
CPL. STEPHEN MARKLEY USMC (DISABILITY RETIRED)

LINKS TO NAVAL HOSPITAL FACILITIES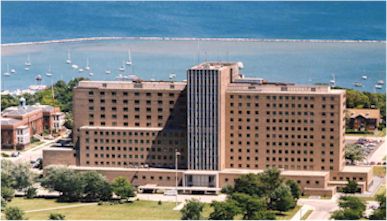 Great Lakes Naval Hospital: http://greatlakes.med.navy.mil/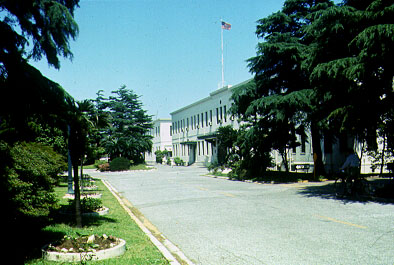 Yokosuka Naval Hospital, Japan: http://198.22.146/70/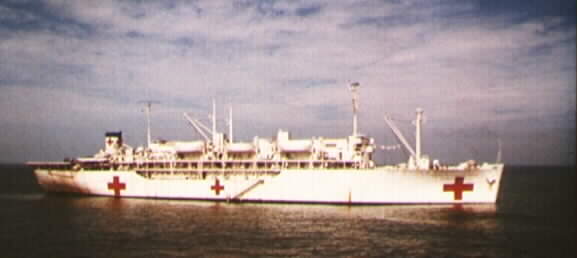 USS REPOSE HOSPITAL SHIP: http://members.aol.com/chuckd3871/repose1.htm



USS SANCTUARY HOSPITAL SHIP: http://hometown.aol.com/Faessler98/jafah17.html



stovedup@hit.net with your comments and stories about the Delta CAP Corpsmen you served with.